Let Them Finish, Stories From the Trenches
The first of three books that I've been working on this year is out!  From Melody Zacharias' "Let Them Finish" series, this is the Stories from the Trenches, a collection of stories about diversity in tech and how to survive and overcome the challenges.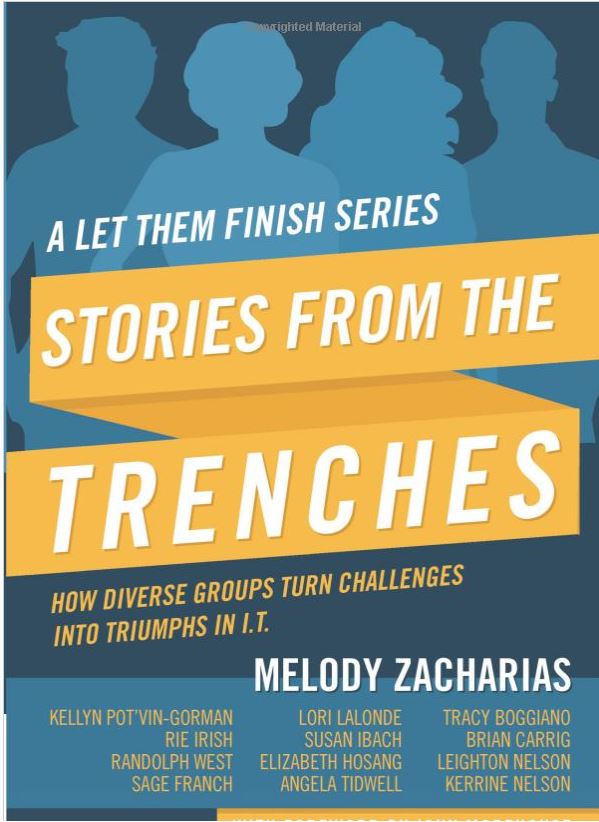 The book can be picked up via hardcopy from Amazon and a Kindle version is around the corner, if like me, paper is against your religion. 🙂
I want to thank Rie Irish for recommending me, Melody Zacharias for allowing me, an Oracle girl, to contribute to this book, and Tracy Boggiano, Angela Tidwell, Brian Carrig, Randolph West, Leighton and Kerrine Nelson for stepping up as authors when we redesigned it and to complete the vision for this incredible collection of stories.