Sizing Up #SQLPass Summit 2018 After the Fact
This is my third time attending PASS Summit and second time as a speaker. I applaud the PASS organizers, the community, the volunteers, the sponsors and the attendees for another incredible event. In less than four days, I came home and tried to isolate one defining moment from the event and it was impossible to do so.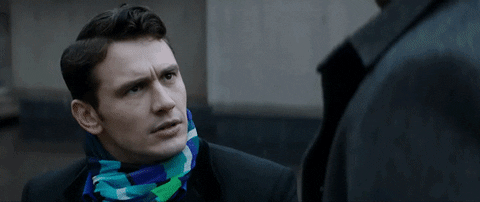 I love RV life and I thought I'd be just find with customer and life demands delaying my arrival until Tuesday evening, but I found myself missing the regional leadership user group meeting as the president of Denver's, then I rushed over upon arrival from SeaTac with my bags to the Women in Technology happy hour. As usual, the place was packed from one end to the other and I had to wade through the huge group of not just women, but men there in support of women being more part of the SQL community.
I finally dumped my bags at the hotel before going to the Summit Welcome Reception, only to then leave that in a rush to get to karaoke at Denny Cherry's party. The last thought that drifted through my head before going to sleep Tuesday night is that the conference hadn't *really* gotten into full swing, yet.
Wednesday, thank all that is holy, started with Marc Beacom and Datalere offering a caffeinated kickoff early on, before blogging through the keynote, executive meetings with Microsoft, meetings with peers, a panel to discuss the new "Let Them Finish" series book with the authors present at Summit, including Rie, Melody, Randolph, Angela, Tracy, and Brian, (who thought he wouldn't interrupt the original panel by letting anyone know he was able to attend PASS- Ha, so much for that idea! :)) This was followed by meetings with a few vendors to share some technical and thought leadership and then, then- I was supposed to go to the SentryOne party, followed by more karaoke. What really followed was me hiding out in my room with room service, a bit of work and sleep. I wasn't alone though, as I tweeted out my confession, so did others respond admitting to similar introvert activities.
Thursday should have been a breeze. I thought, "I'll go to sessions and gain a TON of knowledge today." Nope, nice try. After attending the Data Unplugged at the ungodly hour of 6am, I blogged through the second day's keynote and the Women in Technology lunch. Between each one, I sat and networked with folks I only see at SQL Saturdays and gained important information, not only on the product, but on the community. I was supposed to attend another TWO executive meetings, but I found myself double-booked and instead, spent more time with the beloved #SQLFamily throughout the convention center. I located a couple product managers I required to answer some questions for a Higher Ed customer I'm working with. I closed out the day watching Speaker Idol again and then attended the next exhibitor happy hour, followed by Idera's Summit party. I was thrilled when I saw the announcement of this year's Idera Aces, which included Angela Tidwell, Leslie Andrews, Mohammad Darab and a list of other fine technologists.
Post the party, a few of us, including Chris Wolff, Jim Donahoe, Angela Tidwell and Leslie Andrews, went to get some dinner. Chris discovered a great little place called Millers that had an awesome menu and we enjoyed a lovely dinner and conversation before I headed back to my room to update a few slides at 11pm at night for the next day's presentations.
After a hearty breakfast, (screw the donut route, I need something substantial in the morning…) I was happy to have a full room for my DevOps and Decoys talk at 9:30am. Even after the amount of partying that some of these folks do, they were willing to subject themselves to my type of crazy. That's dedication, people. 🙂 In this session, I deploy a complex multi-tier environment in Azure with just a BASH script, so it's fun for everyone and only 50% of the attendees left with a glazed look in their eyes.

My 11am talk had far less in attendance, but it was in one of the "monster" rooms, too. I was still incredibly happy with the amount of interaction and questions that happened during the "GDPR, The Buck Stops Here" talk. I hope my demo on masking helped distinguish the importance of fully irreversible masking in non-prod environments, along with how essential a fully secure infrastructure is to the IT environment.
Both slide decks are uploaded to SlideShare and the GitHub repository is publicly available for download if you'd like to test it out in Azure for the DevOps deployment.
Post my talks, it was an immediate departure to SeaTac to fly back to Eureka, California, our home for another week. Thank you to everyone again. My regrets for this years event are as follows:
Missed a chance to meet a number of people.
Only sessions I really got to attend were my own, so I really missed out on some great technical content that I'll need to review at some point.
I missed the finale of Speaker Idol.
I didn't get to attend the Power BI Power Hour.
Didn't get to go on the SQL Train.
Next year I shall strive to do better.